Liberating the Voices & Stories of Writers Everywhere
Consider the great literary adventures that you've enjoyed. Now imagine more of them. For every great book that you've fallen in love with, there are likely many more equally remarkable stories stowed away in writers' drawers and awaiting revisions on writers' shelves. And with 25 million full-time and part-time writers in America, and many millions more around the world, the number of undiscovered, marketable manuscripts is significant.
So what about all these works? How do they find their way to market? My mission as a co-founder of Inkubate is to liberate the voices and stories of writers everywhere and to give them the proper audience they deserve—namely, the attention of vetted agents and editors.
As some of you know, I became a first-time author this year. After ten years of pitching my children's book on my own, I uploaded it to Inkubate and literary agent Andy Ross signed me as a client two weeks later. Andy then sold my story to Holiday House Books and When the Wind Blows, beautifully illustrated by Brad Sneed, was released in January. Since then, Brad and I have received accolades from Bill McKibben, Mark Ruffalo and Josh Fox for distilling the science of clean energy into kid-friendly, rhyming stanzas.
Being discovered on Inkubate underscores my long-held belief that an abundance of worthwhile creative content exists and that technology is an important key to connecting writers to the mainstream agent and publisher community.
On Inkubate, writers are invited to build their literary profiles, upload their manuscripts and promote their titles directly to publishing professionals using our newly launched PitchIt! platform. In addition, writers communicate directly with agents and publishers who contact them via Inkubate's secure messaging platform.
Today, I'm inviting all writers to sign on to Inkubate for free and I hope that you'll all join us! And Inkubate is for established writers too. Bestselling author Dianna Hutts Aston has uploaded four unpublished manuscripts with one more in the works.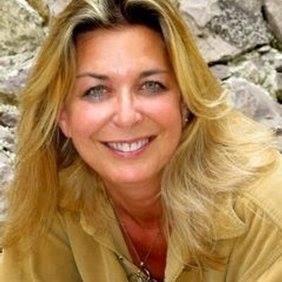 Bestselling Author Dianna Hutts Aston
And we hope that you'll like us on Facebook, follow us on Twitter and share our vision with your friends. Got a question? Please email me at stacy@inkubate.com.